Tweet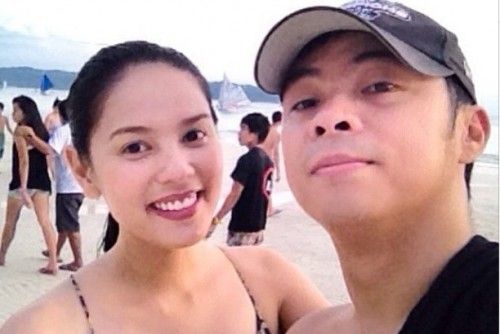 Neri Naig and Chito Miranda
Previously these past days the sex video scandal of Chito Miranda, Vocalist of Parokya ni Edgar and actress Neri Naig who is now in the soap opera "Anna Liza" have leaked and feasted by netizen across the social network. According to Chito, their home was robbed by thieves together with other stuff, and to their dismay these people even uploaded their private video on Youtube and spread in different torrent site.
Here is the message of Chito to his fans in his page: "We are truly saddened by the fact na may nag-leak na private video of me and my girlfriend, Neri Naig. Humihingi po ako ng paumanhin sa mga pamilya namin for this unfortunate incident. Thank you for your prayers."
The truth is I have a mixed thoughts on them, first, why the need to video their act, there is nothing wrong with what they did cause everyone doing it anyway, it's a human nature but filming it even in a private possession is not a good idea, look what happen now.
Second, can we just not try to mock these couple, they are already suffered and embarrassed by a lot of people and for sure their families are also affected with this scandal. If you happen to see the said video, then that's it, no need to spread it to others who have not seen it or make a sarcastic comment about the video that you are much better performer or yours is super huge than those in the vid, they are also human just like you exploring and enjoying their moment, so please give some respect.
And to Chito and Neri be strong and just continue to move on, you still had my respect and I hope that this scandal won't break you down but instead keep your heads up high, this will all surpass and people will soon forget it.